Welcome To Cornwall Car Care
Established in 2008
Cornwall Car Care is a leading specialist in car valeting & detailing, swirl mark removal and vehicle enhancement in Cornwall and the South West. We specialize in paintwork protection using  ceramic coatings, self-healing coatings from our detailing studio in Newquay Cornwall.
We're exclusive Accredited detailers for Cartec so you can be assured our work is skilled and your car is fully insured whilst in our care. We provide the highest level of care using only world-leading detailing products and paint-safe techniques in a clean indoor environment.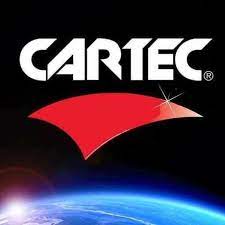 Protection that lasts
Ceramic Guard is a unique product: a revolutionary coating which offers excellent protection and makes vehicle paintwork water and dirt-repellent. With Ceramic Guard coating from Cartec, dirt and insects simply glide off the paintwork like water off a duck's back, especially when you wash your car. With Ceramic Guard, your car's paintwork has maximum protection against road grime, salt, UV radiation, harmful chemicals and anything else that is harmful to paintwork. Ceramic Guard gives the paint a noticeable shine and colour depth.
Guarantee
Ceramic Guard gives a standard 3-year guarantee on treated paintwork. The guarantee only applies if the coating is applied by a Ceramic Guard specialist using the correct methods.
With Ceramic Guard 4life you can opt for an even longer guarantee. As long as you have an annual inspection and maintenance treatment carried out by a Ceramic Guard specialist, the guarantee remains valid. The guarantee is extended for a further year after each maintenance treatment. A Ceramic Guard specialist will carry out the inspection and treatment for you.
Mercedes SLC Detail
Mercedes SLC Enhancement Detail
Audi A1
Audi A1 New Car Detail
Porsche 911 Carrera S
Minor Correction Detail + Ceramic Coating Upgrade